One of the newest consumer trends are those who value experiences more than ownership-with examples like shared ownership of cars, yachts and second homes, or leasing concepts for handbags, jewelry and other luxury goods. A few new and more unusual "sharings" have begun to take root.
A tradeshow group in Milan that wanted to expand the attendance of its shows started a program called "bed share" where residents of Milan open their homes and spare bedrooms to attendees of tradeshows. It was kicked off at the annual Salone Del Mobile, the international furniture expo. By logging into the website (start-upy.cz) travelers can be paired with hosts who share the same interests. It carries networking and marketing to the next level and helps connect people from the other side of the world with a friendly face in an otherwise strange city environment.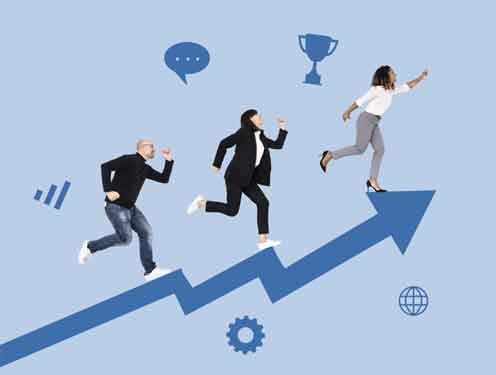 Started in the Bay area, is a website dedicated to matching up tradeshow, festival and concert attendees with things such as ride sharing, room sharing and even flight sharing so they can meet up before they trek off to see the latest and greatest in aseptic packaging materials. This company is dedicated to finding and supporting eco friendly events and has expanded to the entire continental US.
Park At My House, is a company founded by 23-year-old Anthony Eskinazi, a young British entrepreneur. It allows anyone to register to rent out their parking space to consumers and businesses. Some city dwellings (co-ops, condos, offices or apartments) come with assigned parking spaces that go unused by the corresponding tenant. Car owners can pre-book a spot daily or one-off for a football match or a day of shopping in the city. Usually for much less than they would otherwise pay for parking. offers a smart search functionality. Members can also put up ads for spaces wanted. Listings show everything from "Need a spot for a night at the theatre" to specific "Teacher needs place for vehicle within 4 blocks of school but needs to be closed and locked" Mr. Eskinazi is hoping to expand to NYC, SFO and Paris soon.
Finally, while this trend is not exactly eco-friendly, it does give credence to what dog owners have known for years. Having man's best friend around is a fun but time consuming proposition. All comes Flexpetz People who love spending time with dogs but can't manage full-time ownership can now join a flexible pet ownership program. Launched in San Diego and Los Angeles, Flex Petz offers members the option of having a four legged friend for either a few hours or a week. It's a good solution for people who would love to have a furry friend but either are too busy, have a partner with an allergy, travel frequently or live in an area that is not pet friendly. The dogs come from breed rescue shelters such as greyhound or pugs or white boxers and are well suited to live as a flex pet. They are housed in cage free facilities when not in the company of their extended families. Each dog receives lots of attention and love from their co-owners and they give that love right back. Monthly membership is 39.95 per month plus a daily fee and all members take a mandatory training session. Members can reserve their dog of choice on line and the service is looking to expand into other major metro markets like NYC and Boston.